Large container for food, 8 liters.
Large container for food.
It is suitable for all scoopable food and such as confectionery;
Stackable design that saves space and catches the eye. Suitable for any supermarket, candy store, health food store, etc.
Advantages:
1. FDA approved and BPA free.
2. easy to clean.
3.Well-sealed container to prevent spoilage.
4.Perfect for all pick & mix products.
5.For placing on table and shelf.
6. Stackable design and a feast for the eyes.
Bottom drawer to properly recycle food waste.
Virtually unbreakable input PCTG plastic case; non-toxic and tasteless; high light transmission to display food perfectly;
Product label and price tag can be placed in the holder;
Easy to clean and wash;
Color: Transparent
Size: 35x32x22.2cm (height x depth x width)
Capacity: 13L Material: PCTG Weight: 2.5KG FDA Approval /BPA Free
Colofon
BWBshop VOF/BMR
Munstermanstraat 6
7064KA Silvolde
The Netherlands
Tel.0031.315.844041
M/whatsapp 0031612380377
Email: info@bwbshop.nl
KVK/Handelskammer
Chambre of Commerce Arnhem 67704808
Taxnr. 857140206B01.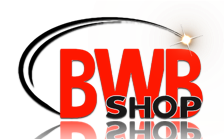 You may read the Disclaimer, AGB and Privacy statement page as you wish under the page Candybox-shop or find it in the Indexpage.