Candy presenter or pastry presenter.

Elegant display case for presenting candies or baked goods, including three shelves.
The clear acrylic glass provides a good view of your products.
Easy to fill through the swing door.

Material thickness 5mm
width 250mm
Height 530mm
3-tier plexyglass display case.

For use on counters or sales counters.
For presenting sweets, confectionery, pastries and rolls.

Suitable for three baking trays or glass shelves measuring 400 x 600 mm.
Shelves of float glass costs about € 75, -, Thick 6mm, see picture here below.
Ideal spit protection for the counter area.
The sheets or glass shelves are inserted at a slight angle,
two adhesive suckers on the underside ensure a secure hold.
Cover hood made of plexiglass.
Cover hood made of clear acrylic glass for use on tables and counters. Best suited for the food industry.
The four suction cups provide a good grip on smooth surfaces,
the hood is open to the back for easy removal of goods.

Material thickness 4 mm
Width 585mm
Depth 375mm
Cover hood as reliable cough protection!

It's so easy to create hygienic solutions for baked goods and food: With a cover hood as a reliable cough protection!
non-slip; suitable for baking tray with dimensions 600 x 200 mm (W x H);
High acrylic spit shield for use on counters or sales counters.
The backward inclined front panel and 6 anti-slip nubs ensure perfect presentation of goods.
Material thickness 6mm
Width 630mm
Transparent protective cover for the counter.
Made of PET.
Pet is slightly less transparent than acrylic, virtually unbreakable.

Extremely inexpensive hood.
Price per piece
Dimensions: see table.

Delivery time for other hoods 2-4 working weeks.

From stock:
1000 x 400mm,
650 x 400mm,
1200 x 170mm.
Foldable cover hood

Practical, flat folding cover for use on tables or counters. For covering baked goods, ideal as hygiene protection in the salesroom.
Material:Acrylic glass
Material thickness:4mm
Color:crystal clear
Width:585 mm
Height:102 mm
Depth:375 mm
Tasting plate for presenting baked goods or offering "appetizers" :

Perfect for tasting and presenting samples with the help of a sample picker is this decorative acrylic tray.
tray made of acrylic glass.
Tasting plate for presenting baked goods or offering "appetizers" .
With U-Tache for DIN A5 formats - ideal for promoting new products on the sales counter and in the salesroom.
Snack wave

Snack waves are used in bakeries and snack bars.
The transparent material is hardly noticeable in the counters. Thus, sandwiches and snacks can be presented attractively.
Colofon
BWBshop VOF/BMR
Munstermanstraat 6
7064KA Silvolde
The Netherlands
Tel.0031.315.844041
M/whatsapp 0031612380377
Email: info@bwbshop.nl
KVK/Handelskammer
Chambre of Commerce Arnhem 67704808
Taxnr. 857140206B01.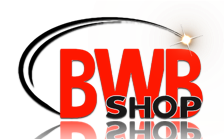 You may read the Disclaimer, AGB and Privacy statement page as you wish under the page Candybox-shop or find it in the Indexpage.