Made of crystal clear polycarbonate.
Ideal for sweets, polycarbonate is virtually unbreakable plastic.....
Kwa shape this is an ideal candy scoop. 0.175 liters.
Size 11 x 7cm total length including handle 25.5cm.
Candy scoops, also suitable for other purposes.
Made of stainless steel, also for seasoning and ice cream.

Select the format in the menu.
Handscoop well suited for candy, bakery purposes.
A sturdy scoop made of extremely strong plastic in the color white. 15 x 8 x cm with handle 31 cm.
Suitable for the larger candy dish.

Select format in the menu
Fine aluminum candy spoon, should not be washed in the dishwasher!
Made of cast aluminum.
Size 8.5 x 5 cm total length 14.5 cm.
Available in different sizes.

Make your choice in the menu
Colofon
BWBshop VOF/BMR
Munstermanstraat 6
7064KA Silvolde
The Netherlands
Tel.0031.315.844041
M/whatsapp 0031612380377
Email: info@bwbshop.nl
KVK/Handelskammer
Chambre of Commerce Arnhem 67704808
Taxnr. 857140206B01.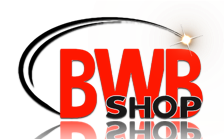 You may read the Disclaimer, AGB and Privacy statement page as you wish under the page Candybox-shop or find it in the Indexpage.