Perfect for selling food such as nuts, sweets, spices, powders, this transparent container has a capacity of about 6 liters.
Easy to clean, the container also has an extra loose tray that catches sugar and dusty food debris.
On top of the container is a small tasting compartment where the customer can taste, at least if you give him the opportunity.
In this promo, you can see that a tiered display has been used for a nicely located retail display that you can place in the middle of an aisle in the store, for example. Of course, we have the possibility to build such a furniture for you.
The lid has a sealing ring, which ensures an airtight seal for the freshness of food.
The boxes are BPA free and FDA approved.
The size of this container is 20 x 20 x18cm.

If there is enough interest, we can import these beautifully made plastic pots. If you are interested, we can check the purchase, please contact us.
Colofon
BWBshop VOF/BMR
Munstermanstraat 6
7064KA Silvolde
The Netherlands
Tel.0031.315.844041
M/whatsapp 0031612380377
Email: info@bwbshop.nl
KVK/Handelskammer
Chambre of Commerce Arnhem 67704808
Taxnr. 857140206B01.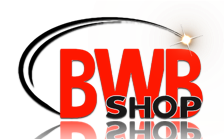 You may read the Disclaimer, AGB and Privacy statement page as you wish under the page Candybox-shop or find it in the Indexpage.